From Competition to Completion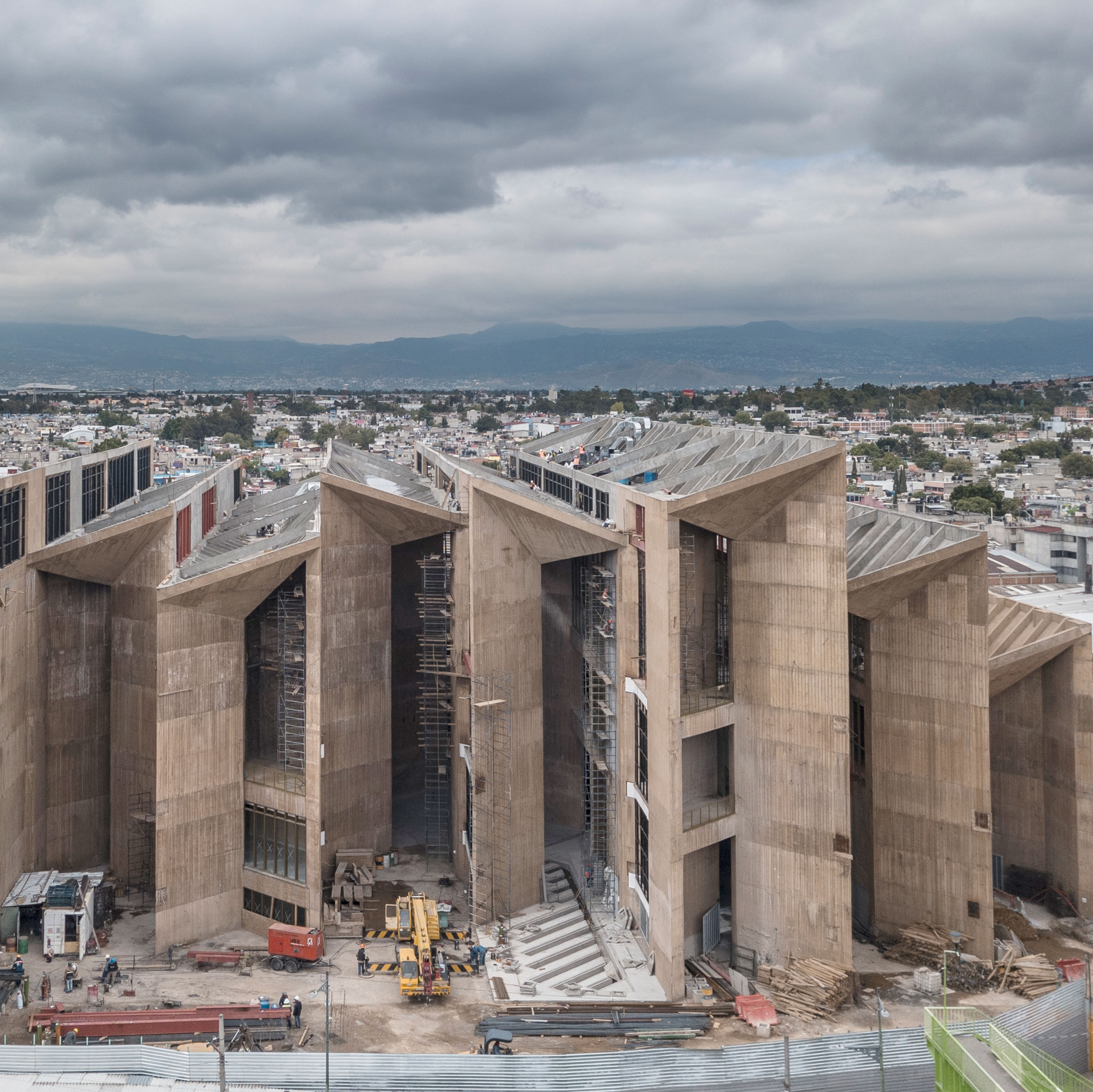 Authors —Mara Partida, Hector Mendoza (Mendoza Partida) + Carlos Rodríguez, Laura Sánchez (SPRB) + Boris Bezan (BAX)— celebrate that the construction of the project, resulting from the National Competition won in 2015 and later developed in the Construction Detail Project (Proyecto Ejecutivo) during 2016, has continued. The complex concrete structure, formed by a dynamic system of load-bearing walls arranged at angles of 45 and 30 degrees as well as V-shaped roofs, has been built with great technical solvency. The construction has achieved that both, the spatial configuration that so promoted the relationships between interior and exterior, and the crossed visuals, remained unchanged from the original proposal.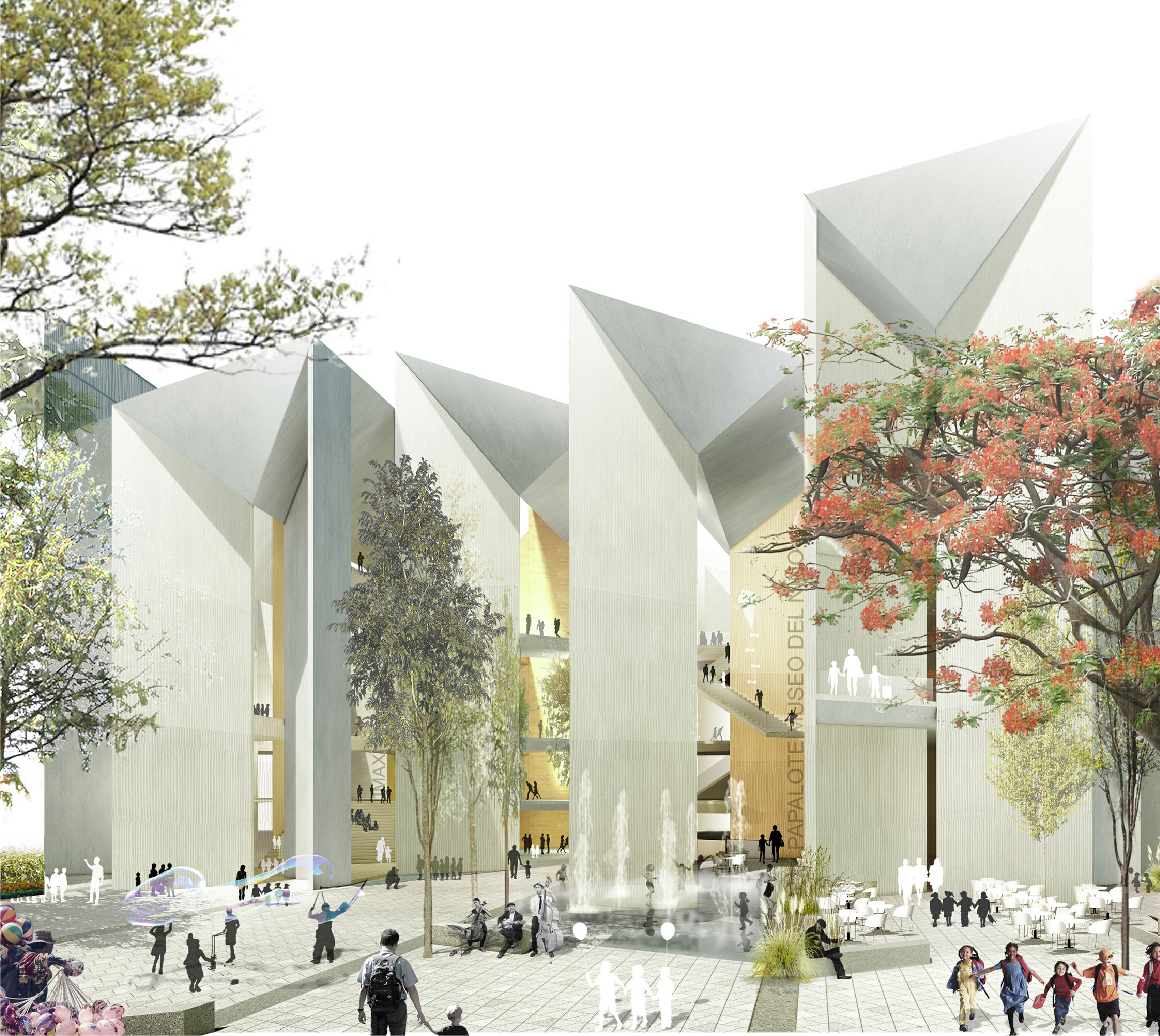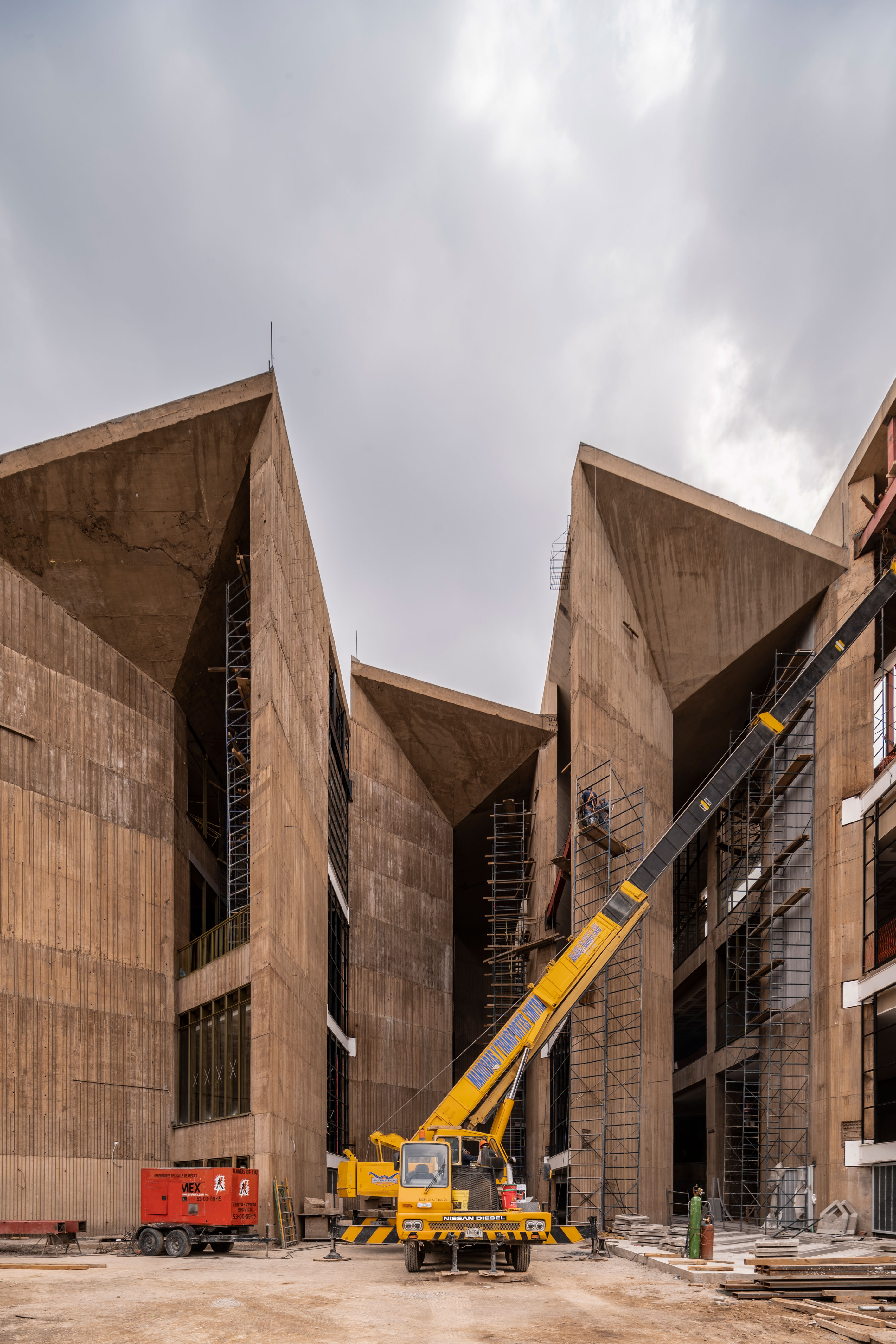 This has been fundamental since the constructive approach was committed to making the structure, in itself, the proper expression of the spatial quality of the museum. A striated structure of mass-tinted concrete which wouldn't need any other type of coating to facilitate maintenance.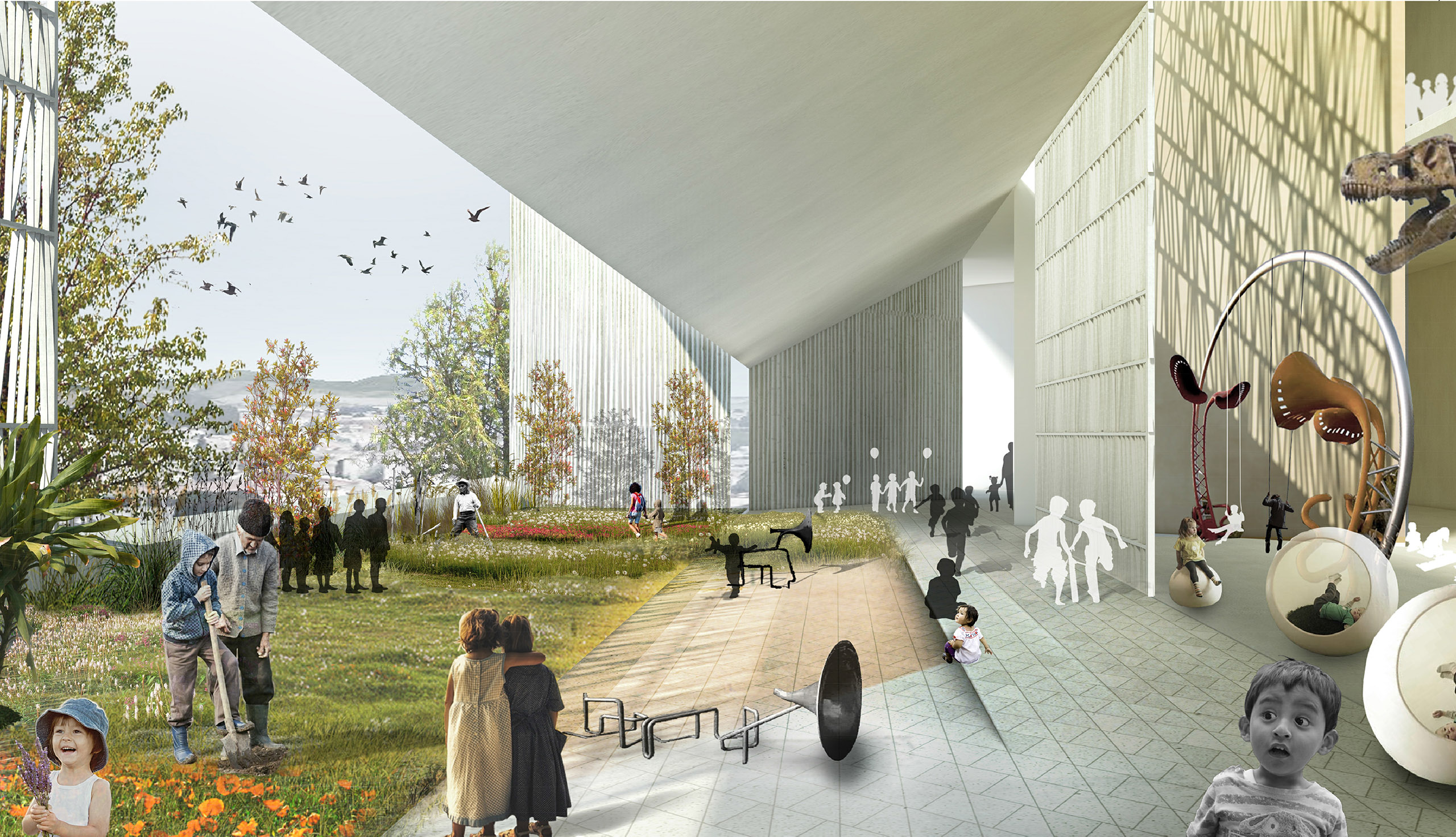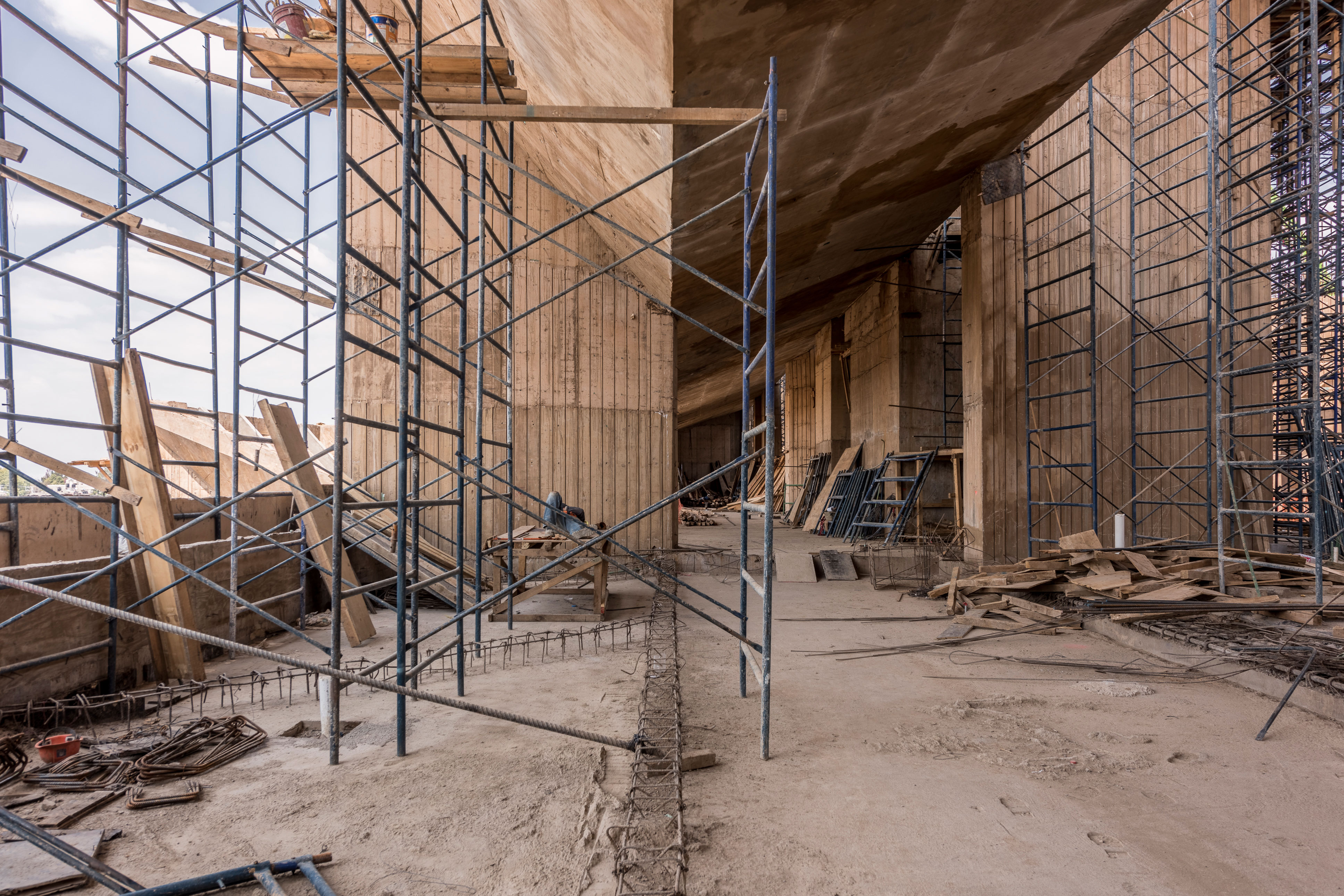 Regarding the details and finishes, we can add that there have been unfortunate variations in terms of layout, format and material. The solar protections —lattices— were designed in prefabricated concrete and with a geometry in tune with the rest of the building; now they are different. The layout of the facilities had been carefully studied to minimize the impact of the ducts and thus the unnecessary use of a false ceilings that did not compete with the outline of the structure itself. The layout of the ceilings, as well as the extinguishing network and sprinklers that were designed to remain hidden, have also been modified and they are more than present in the spaces.
We have made a selection of photos of the work with those spaces that show the spatial essence of the project, especially those in which construction has successful result so far.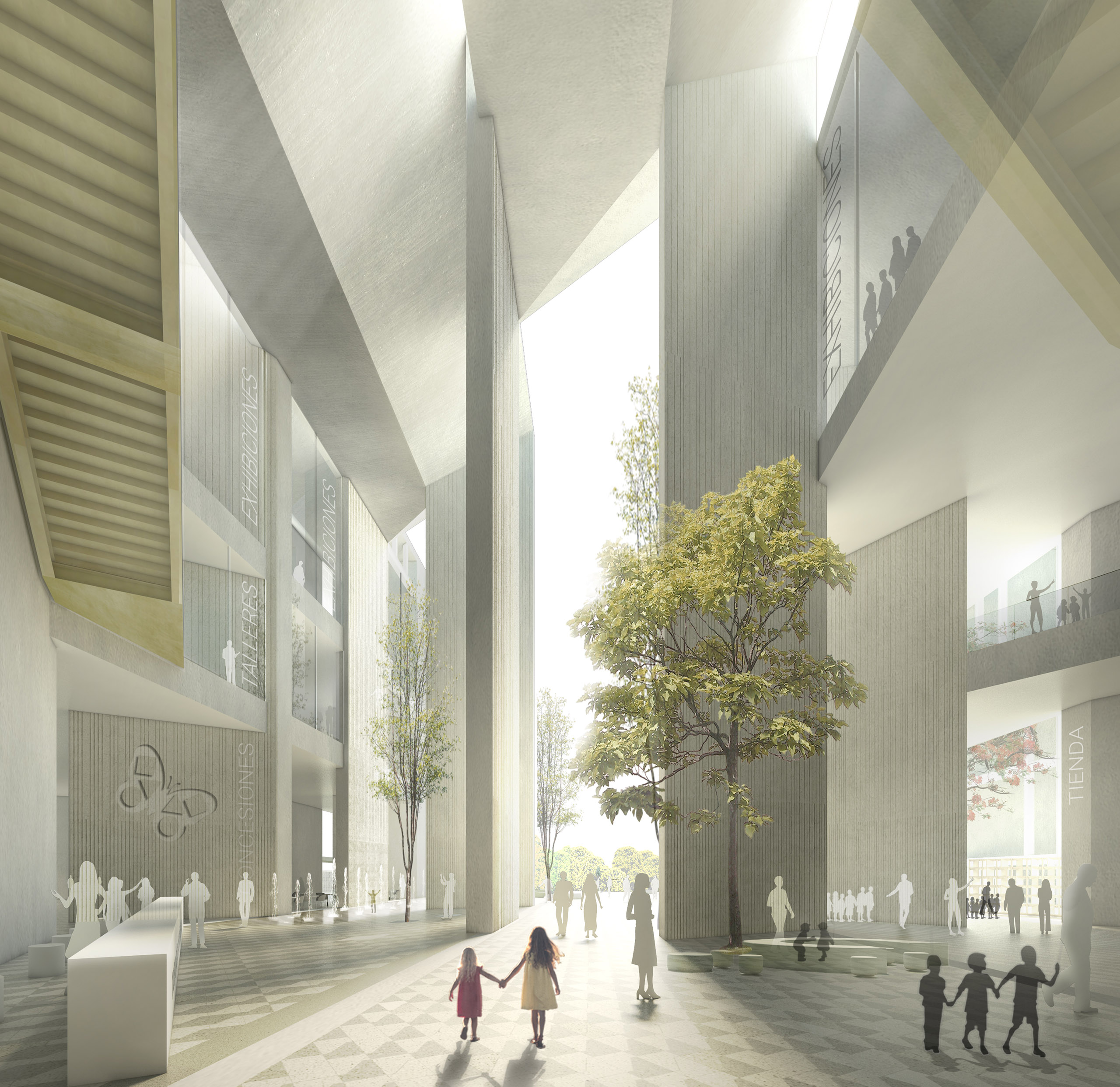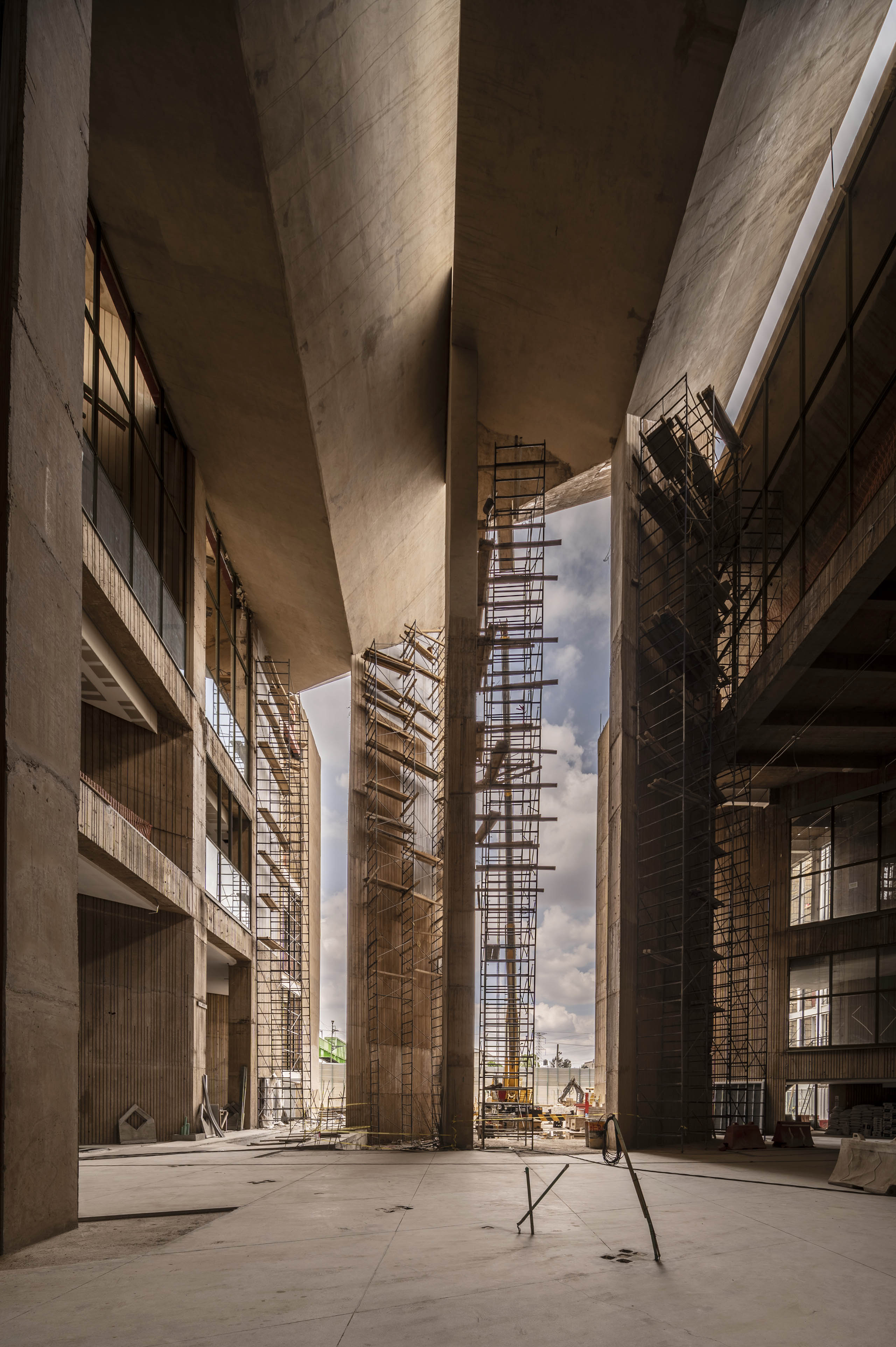 We hope that it continues in the right path and that Iztapalapa, its children and young people, can enjoy the open, truly inclusive, and sustainable architecture that was projected and developed with commitment and dedication.
Architecture: Mara Partida, Héctor Mendoza (Mendoza Partida) + Carlos Rodríguez, Laura Sánchez (SPRB) + Boris Bezan (BAX)
National Architecture Competition first prize  2015
Executive Design phase 2016
Fotografía: Andrés Cedillo Povilas
Click here link to our project review in Arquine magazine