The vertical plane as support of public life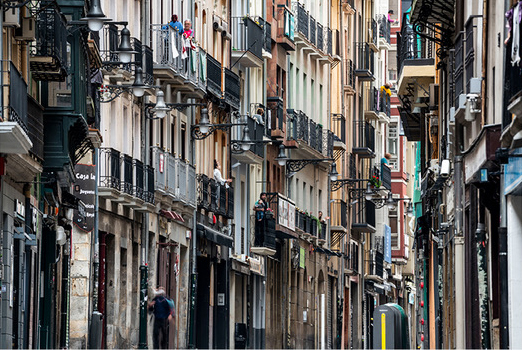 "2020: PAMPLONA EN CASA" Pamplot At home is an visual project carried out by Pedro Pegenaute during the COVID-19 confinement. Pegenaute invites different architects to reflect on the photographic series made by him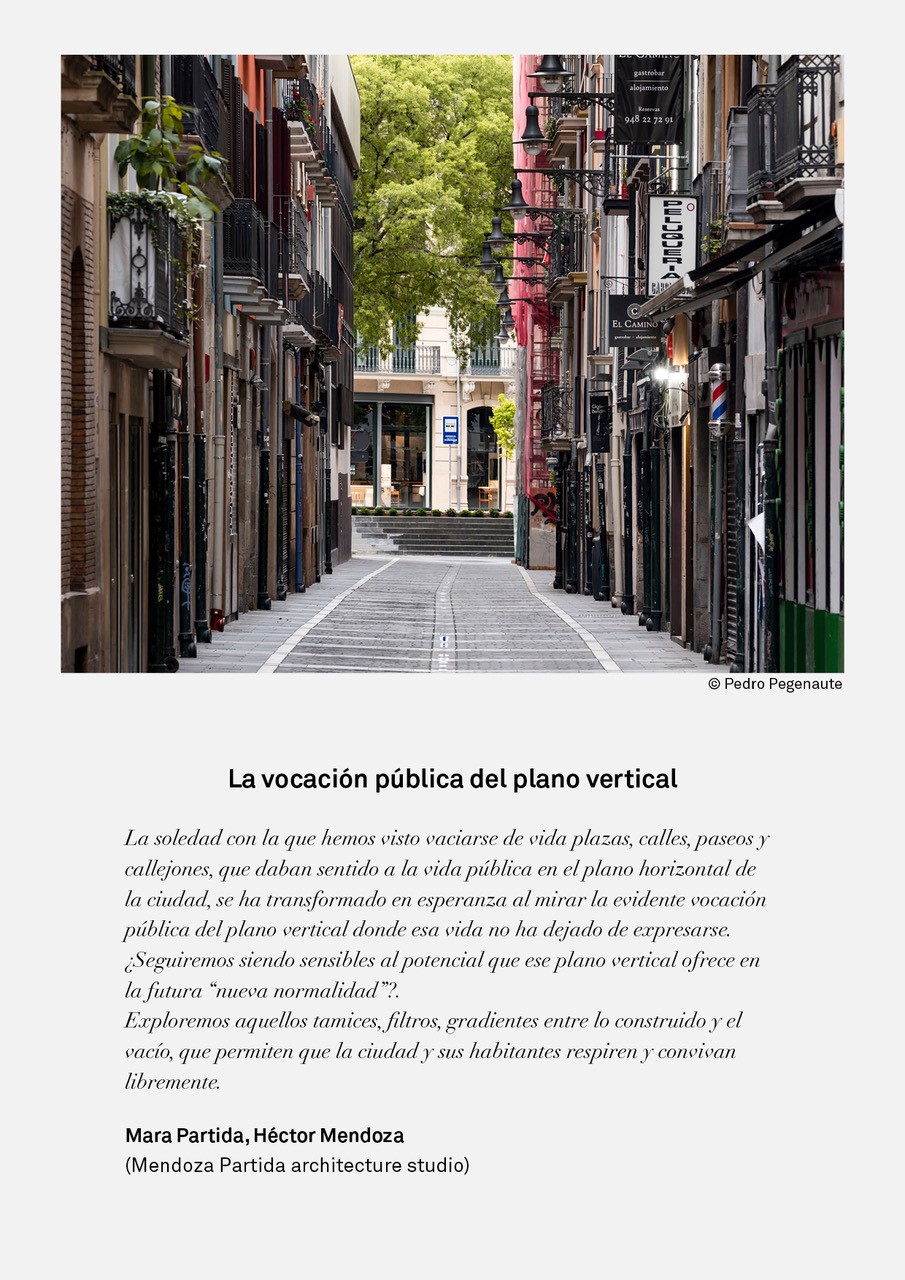 The public vocation of the vertical plane
The loneliness we have witnessed in public squares, streets, sidewalks and alleys, all of them empty of the life that gives meaning to spaces of encounter based on the horizontal plane of the city, has been transformed into hope when looking at the evident public vocation of the vertical plane. Facades became the relevant platform of public life presence.
Will we continue being sensitive to the potential that this vertical plane offers in the "new normal" future?
Let's explore those sieves, filters, gradients between what is built and the void, which allow the city and its inhabitants to breathe and freely coexist.
Mara Partida and Hector Mendoza