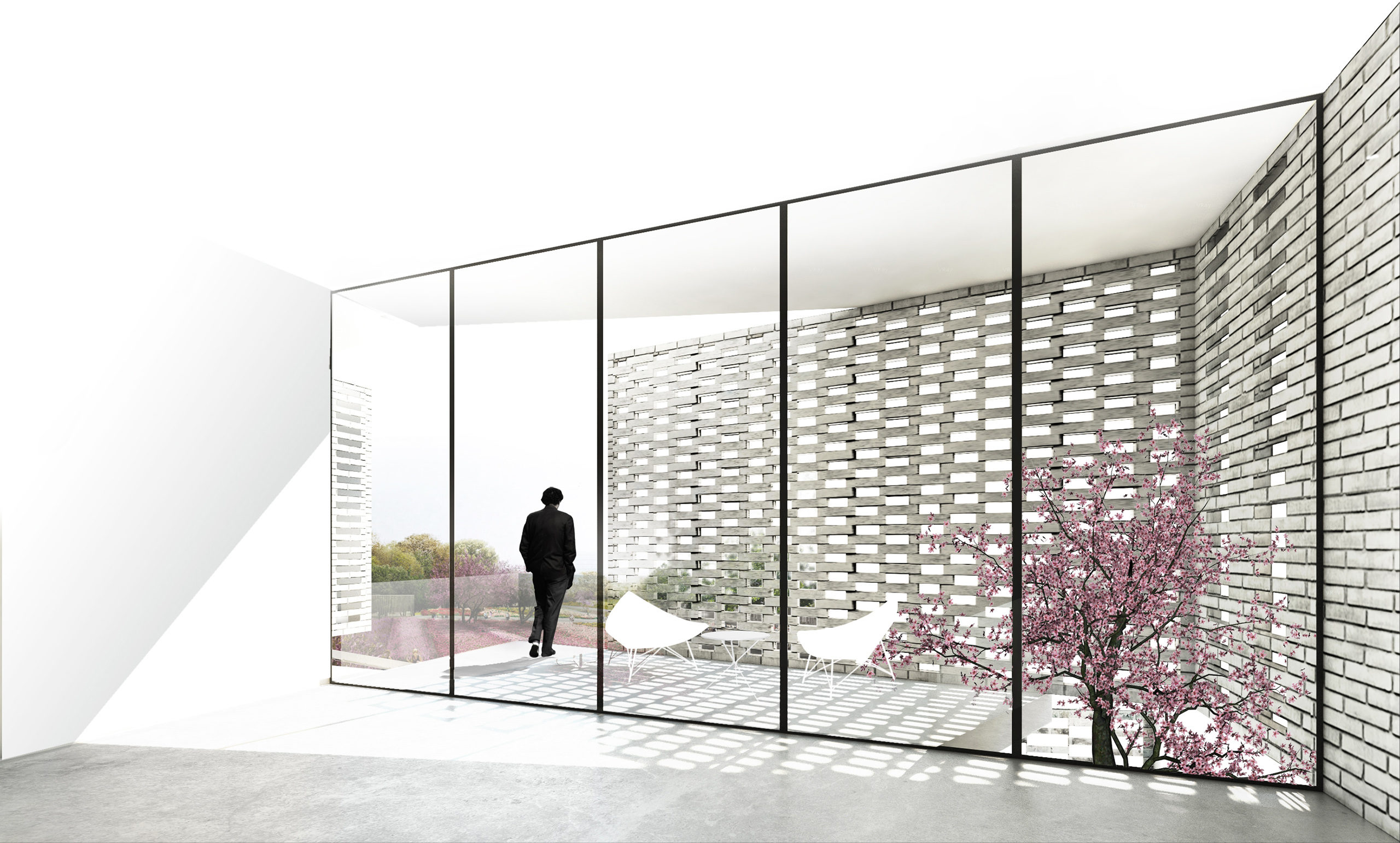 Housing in density has become one of the most important issues in the contemporary City; it is the cell that makes it work. We believe that all our efforts must be focus on providing a high quality of life, in many different scales: the urban, the architectural, the interior and even in every single detail. The aim of providing a contemporary quality of life on each housing unit makes possible to give a new strong identity of this block, as a significant part of the new city.
Situation: Ruichang, Jiangxi, China
Client: Private + UIA
Program: Housing, parking and public space
Completion: competition winner
Built area: 19.000 m2
Authorship: Mara Partida, Héctor Mendoza, Olga Bombac
Collaborators: Oscar Espinosa, Sara Watts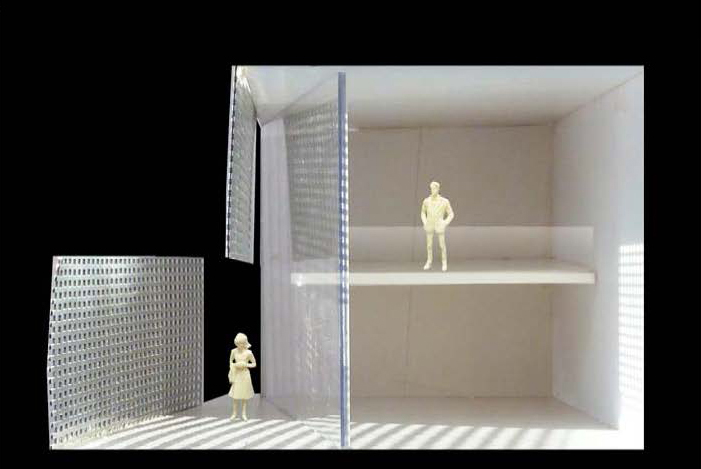 We understand the whole block as a unique unit that provides a better lifestyle for all the people who either, will live on it or pass through it. This unit is designed by refreshing the idea of the traditional Chinese masonry, with a clear system that works like the layout of a brick lattice wall.
In the urban scale, the masonry is read as a permeable façade that superposes each apartment as if it were a piece of brick in the urban wall. In architectural scale each housing unit is sheltered by a permeable wall, a masonry lattice that allows introducing the concept of patio-house of a single family house, into different density and height.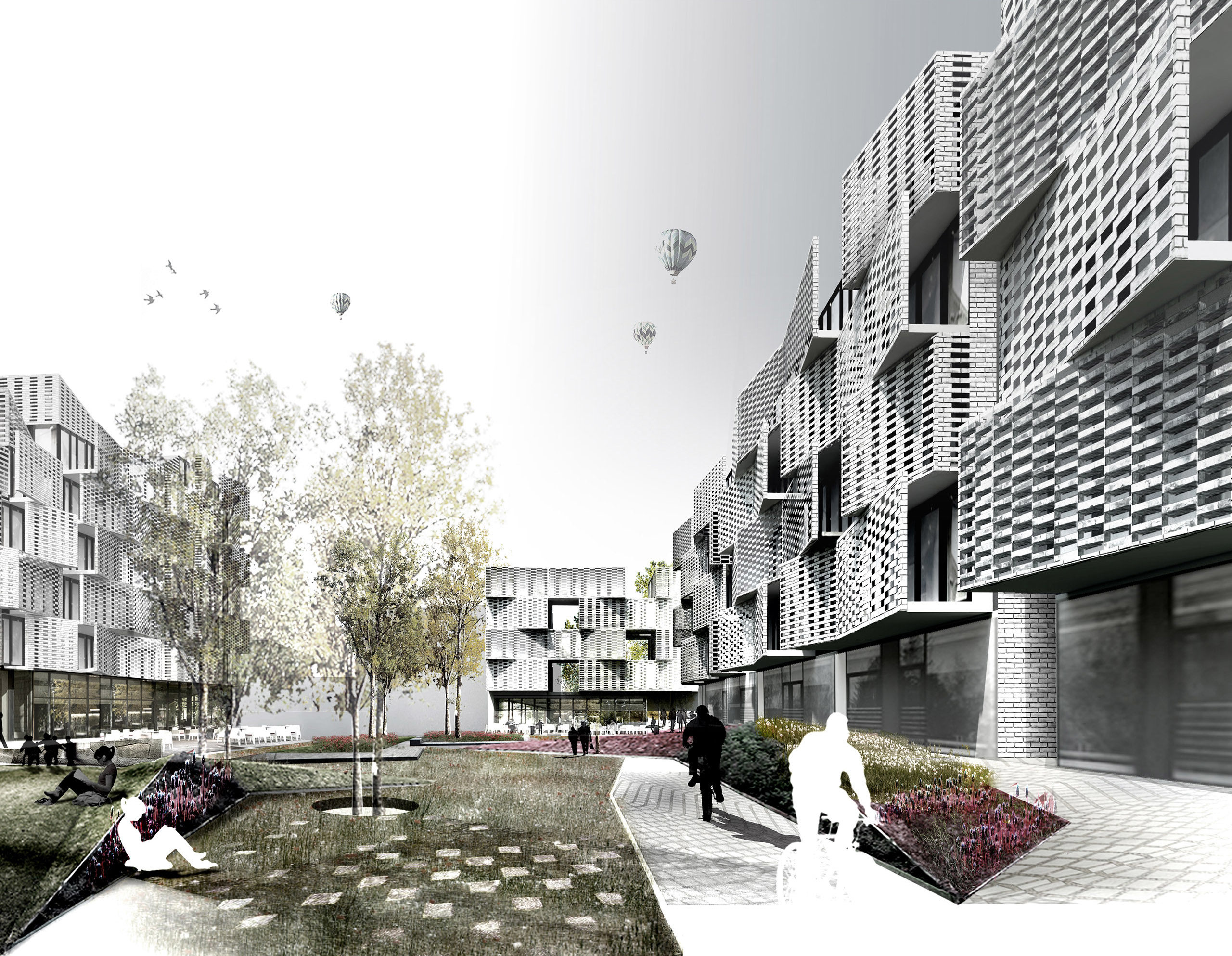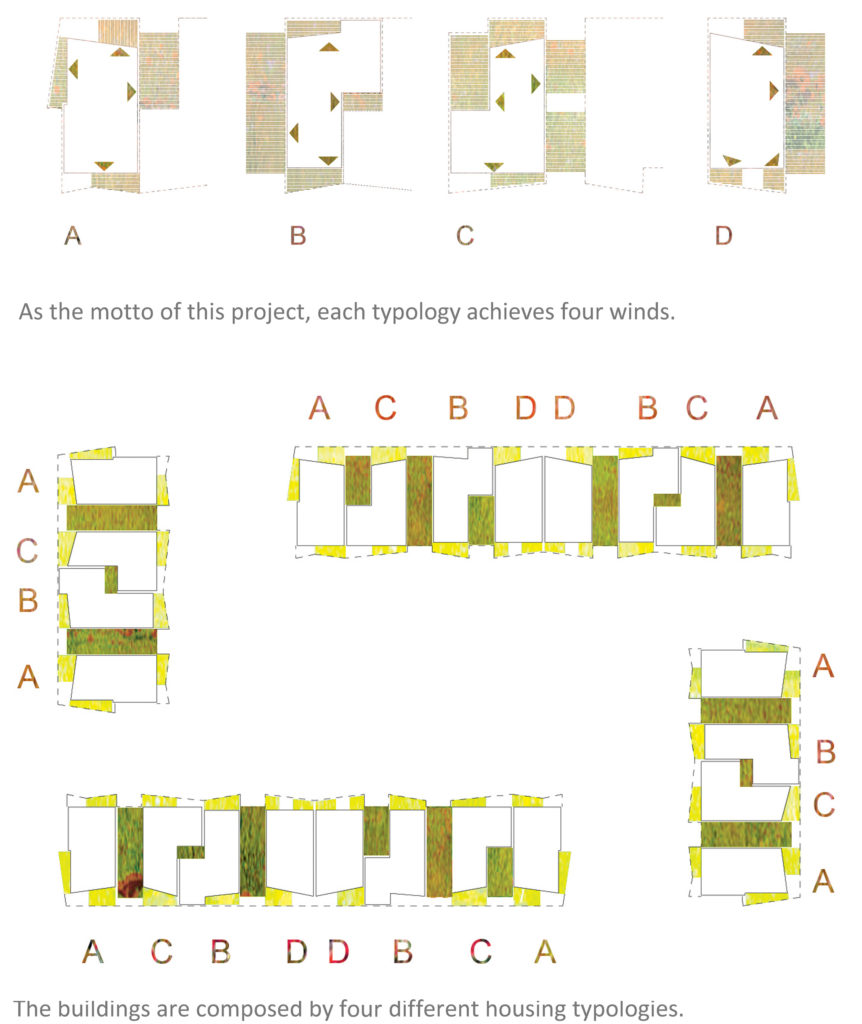 Critical issues or special needs that may impact the construction phase
The construction is thought to be built in phases. It is possible to build each apartment separately because there is a modular construction system
Strategically there are only 4 types of units combined with 8 types of courtyards or balconies. They are layouts in a variable way in the overall structure in order to give dynamism to the whole construction, but also to systemize the way of building it.
The material proposal is designed in a way that even it looks almost handcraft, it is systemic and guarantees durability and energy efficiency.
Less is more, and with only 4 elements arranged in an alternated way, it is possible to create a very expressive and variable urban image.