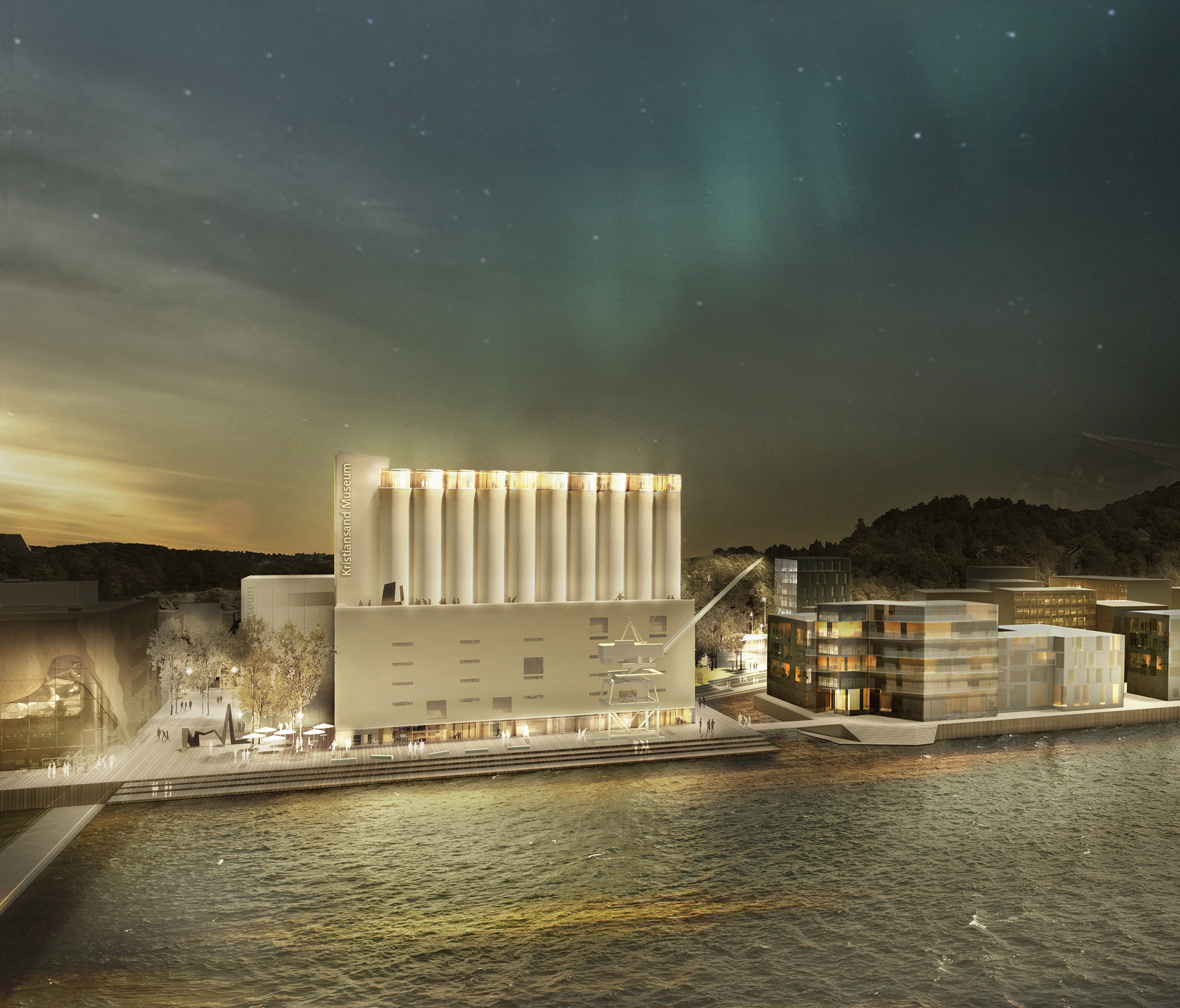 Kunstsilo. The concept attempts to recover, quite simply, the natural presence that the existing silo construction already possesses, a space system of a great singular plastic quality, as icon of the industrial zone. With regards to urban space, the cultural complex is organised through a públic square that defines the arrangement of the music school, the incubator and new Kunstsilo Museum. The scale of the public space favours an urban dynamic full of life, harmony, scale and variety.
Situation: Kristiansand, Norway
Client: Kristiansand City Council
Program: Contemporary Art Museum, Exhibition Hall, Library, Archives, Classrooms, Multifunctional space, Offices.
Completion: On going. Competition 2016. 1st prize winner
Built area: 8500 m2
Budget: 52 000.000 euros
Authorship: Héctor Mendoza, Mara Partida (MendozaPartida), Magnus Wägue, Maria Mestres (Mestres Wägue), Boris Bezan (BAX studio).
Collaborators: Oscar Espinosa, Olga Bombac, Alejandro Álvarez.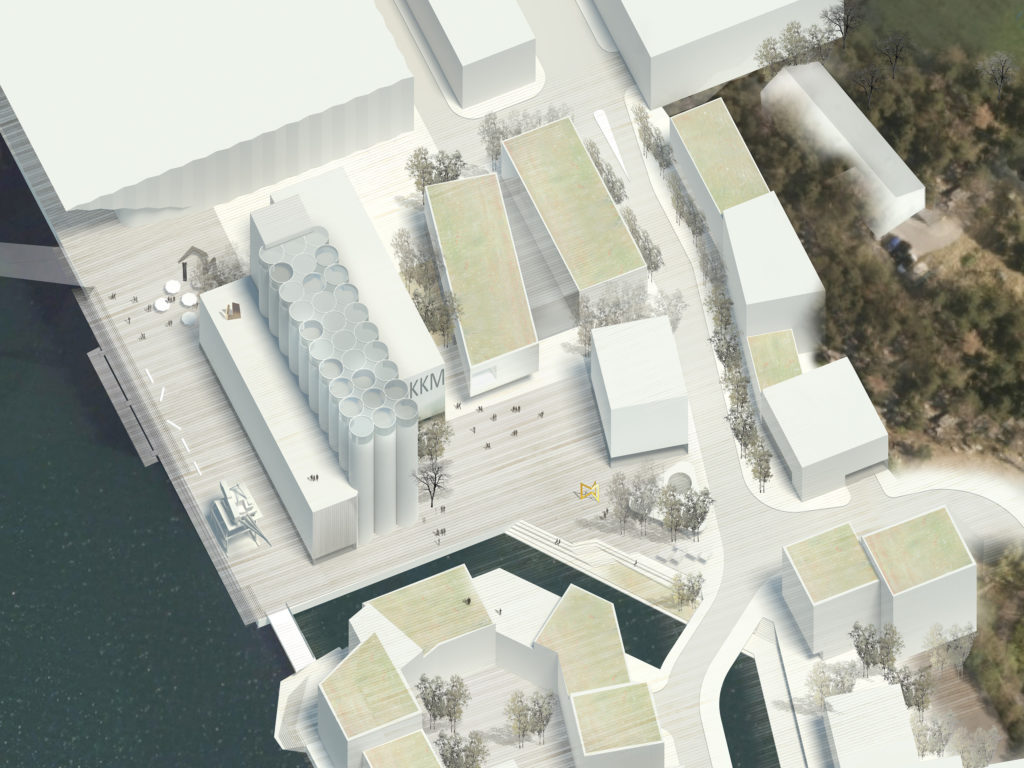 With elegance and respect, a small volume of similar proportions is added to the silo construction, placed at the back of the building to one side, to define one of the small urban spaces that gives life to the complex. With this simple action, and in order to emphasize the importance of the existing building, it is possible to incorporate the substantial programmatic requirements within the building. To give the greater urban feel and character that the museum requires, the ground floor opens in full to provide continuity to the public space and create a friendly and straightforward access. On the roof deck, everything is within a glass enclosure which, as a sort of greenhouse and urban beacon, welcomes a future lookout point and space for public events that strengthens even more the presence of the Kunstsilo in the environment.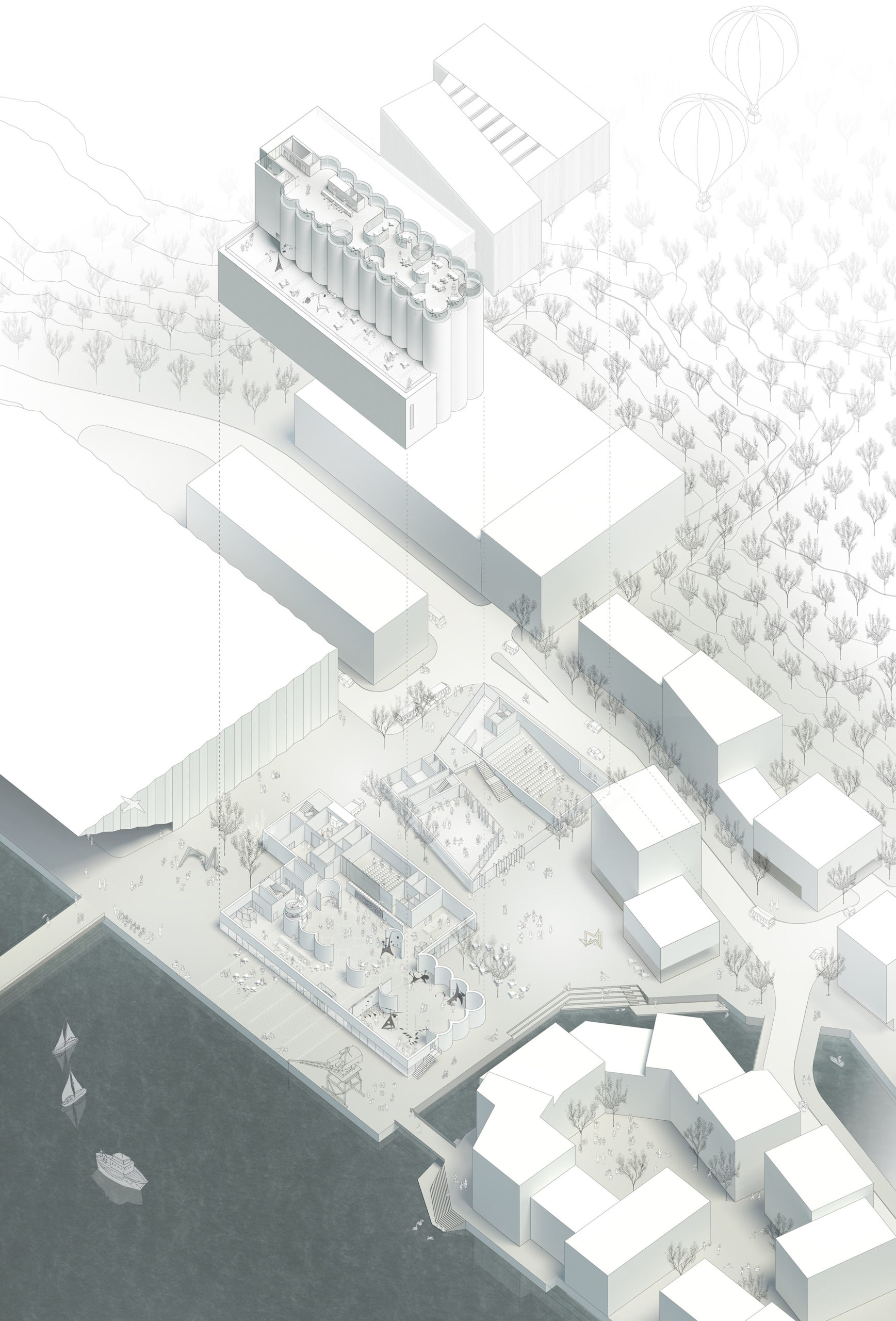 To enhance the plastic quality of the existing construction and make the museum visitors participants in its spatial singularity, the silo interiors are emptied, to accommodate a large triple height foyer functioning as the heart of the museum. The exhibition areas are organized around this space, and alternate a rich and fluid path around the cylindrical structures, that manifest in different ways along the museum space. There is a wide variety of spaces, in size and height, that give the exhibitions the dimension they deserve. The proposal also uses the smaller size volume's roof to create a terrace for outdoor exhibits overlooking the sea.
Structurally, the silo construction is understood as a single element, a continuous cantilever that manages to sustain itself through the perimeter elements that touch the ground. With this procedure, it is only necessary to reinforce the compression of the elements in the cut-out areas.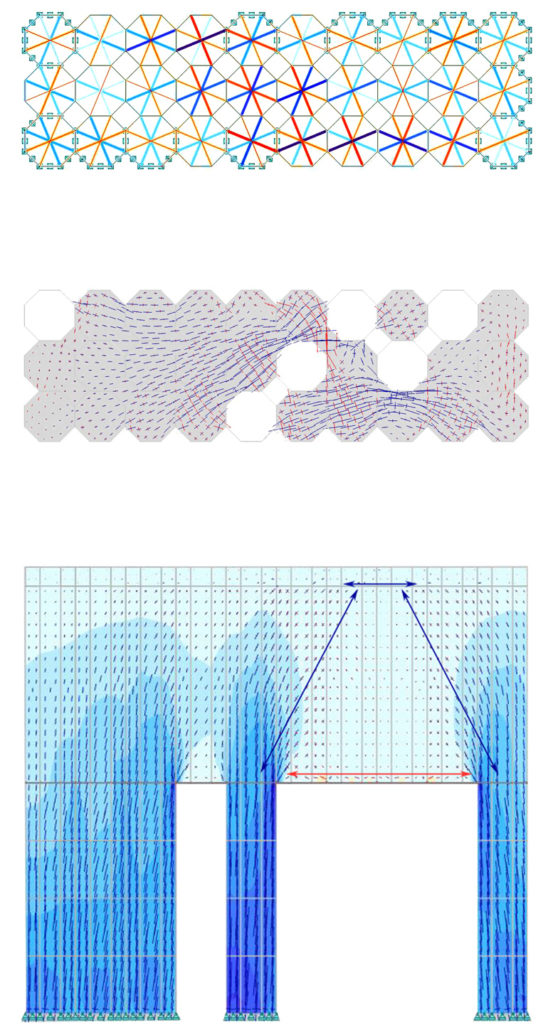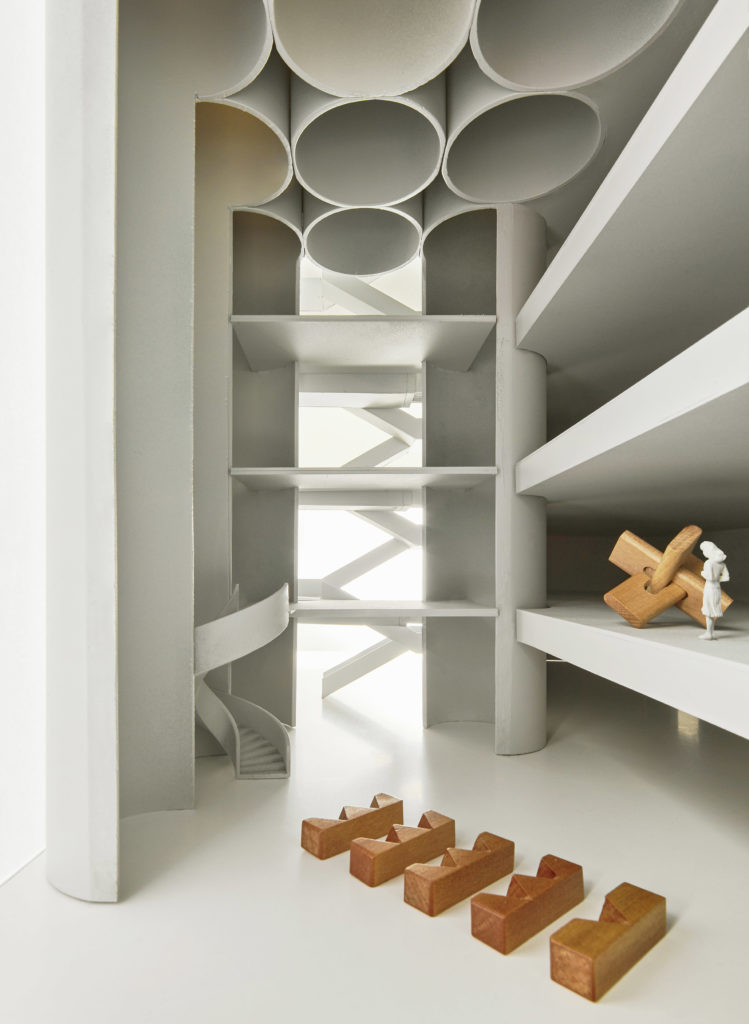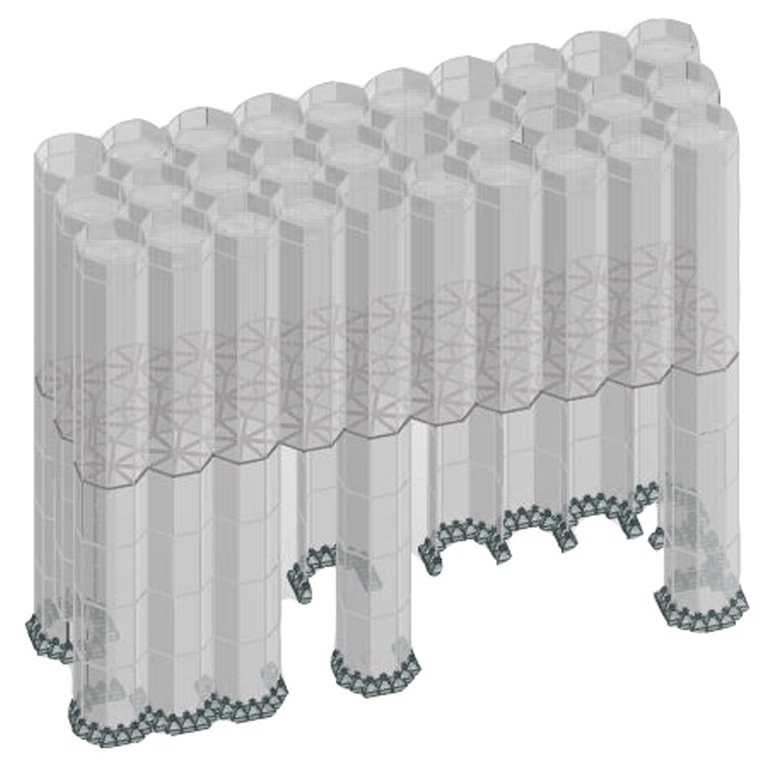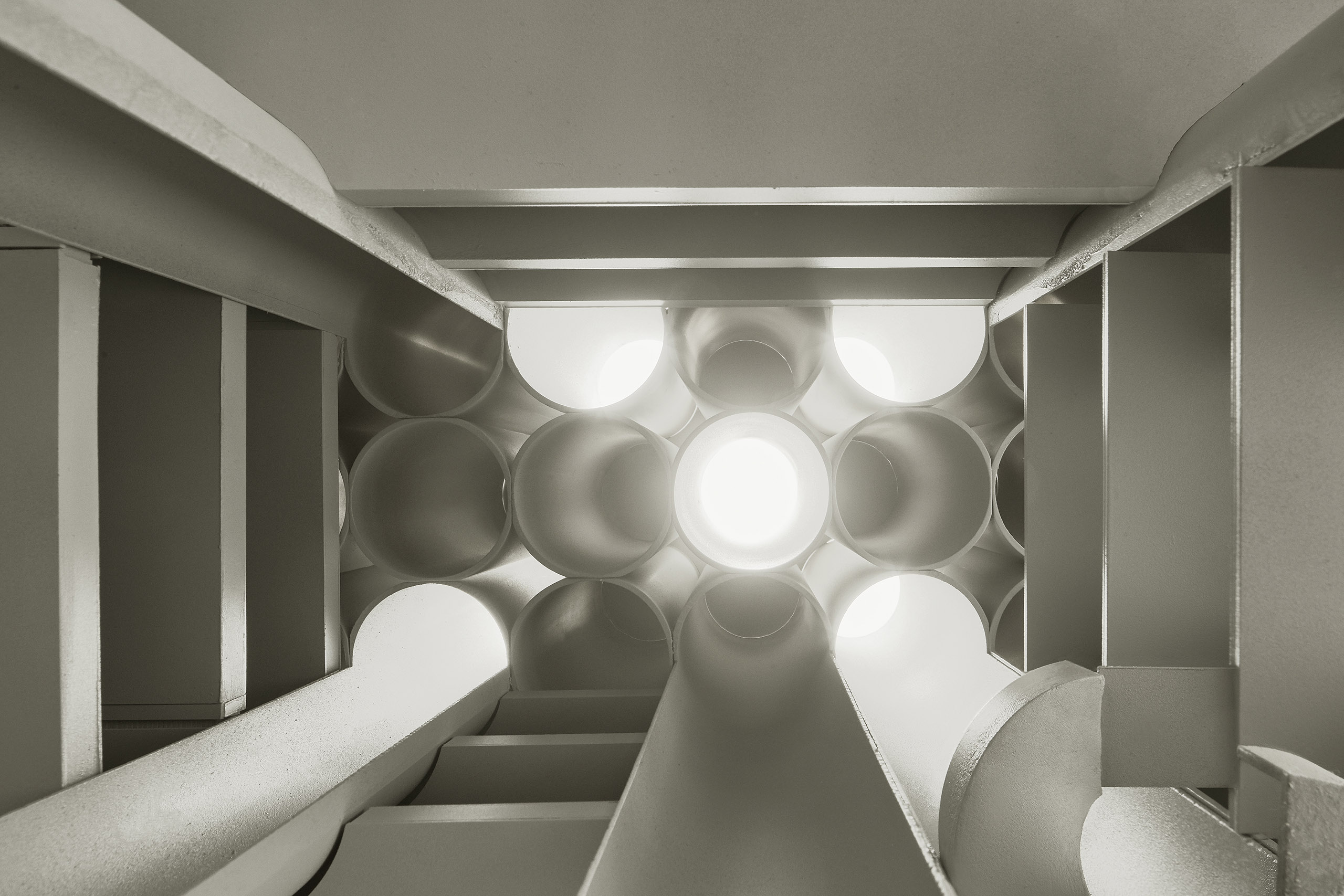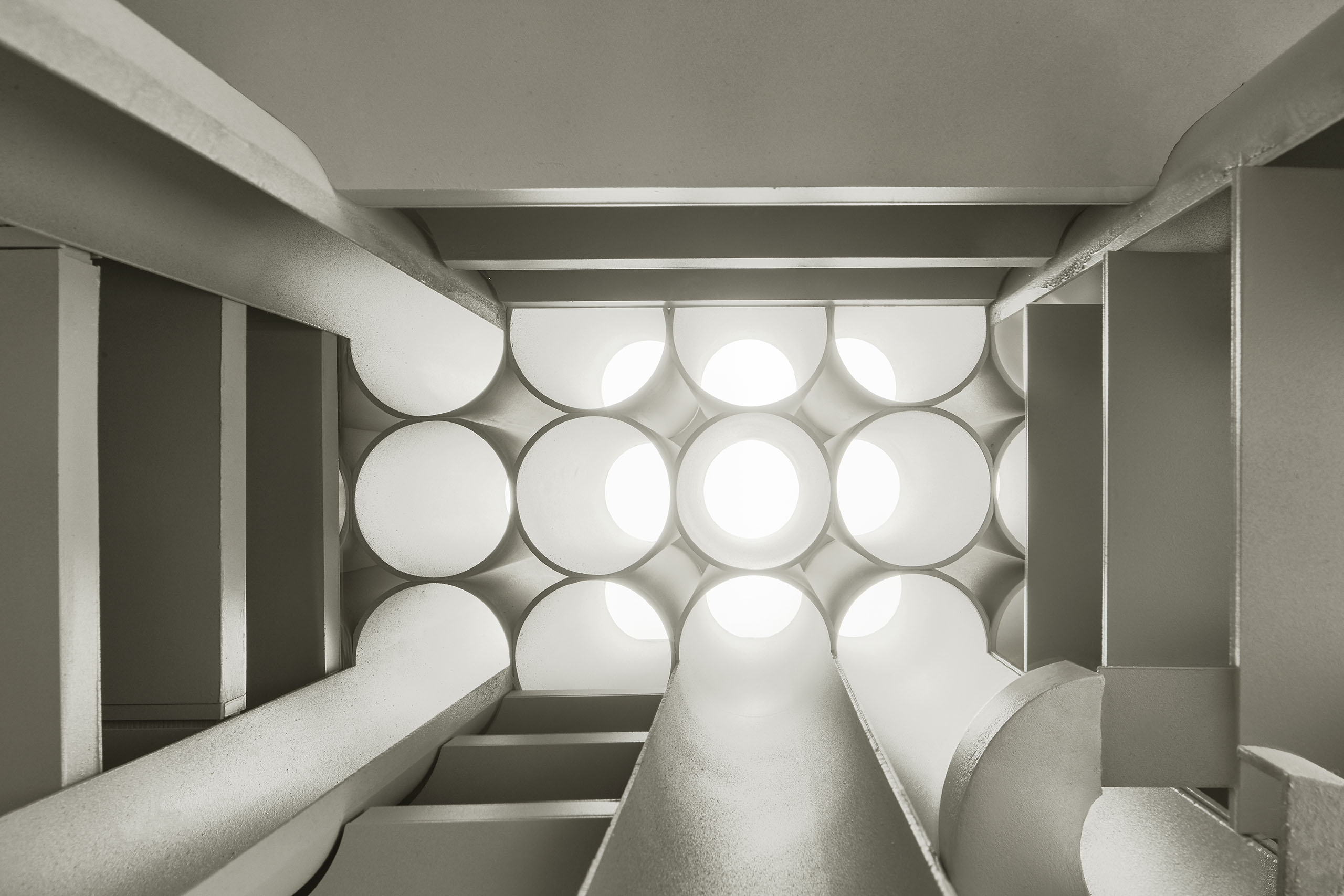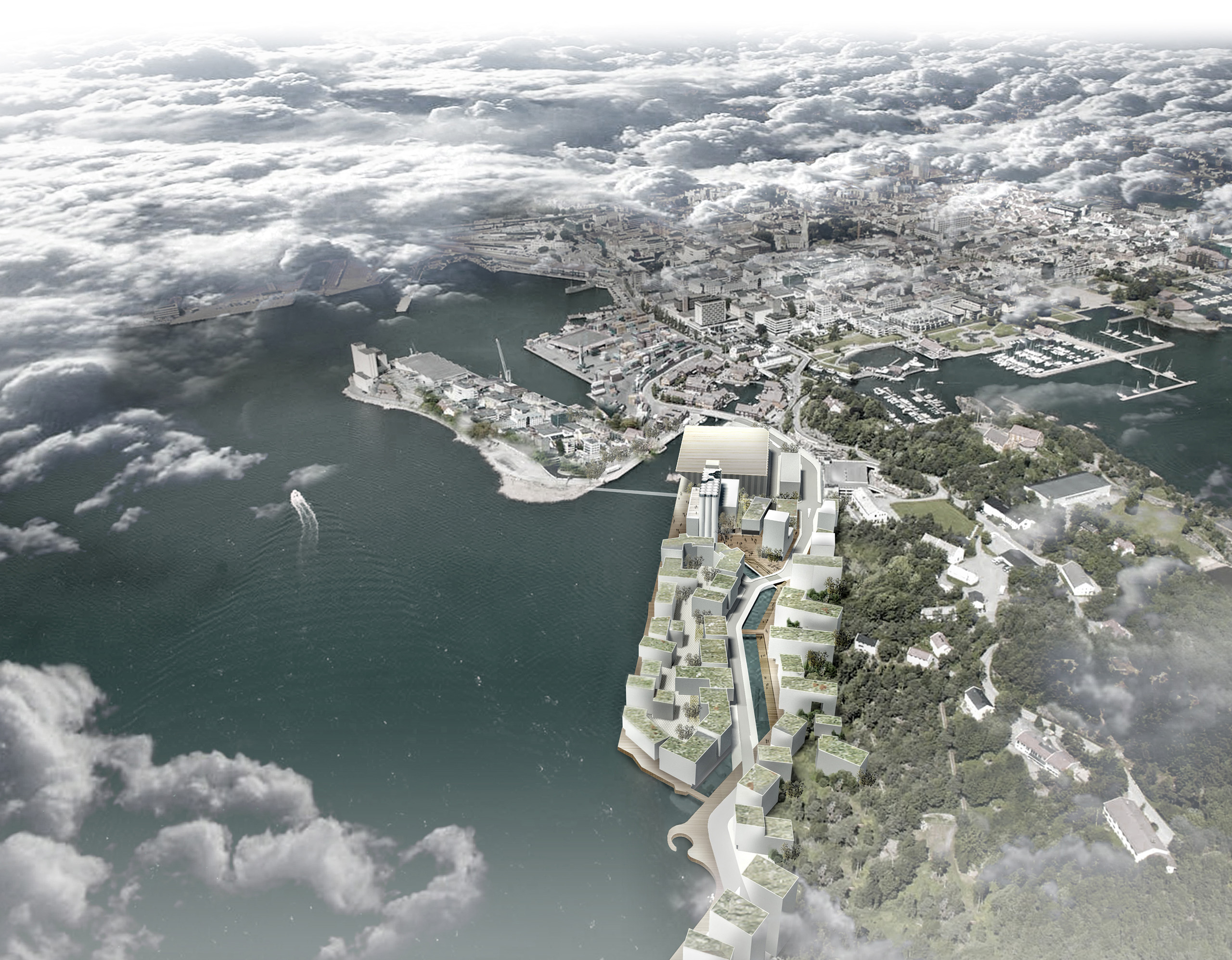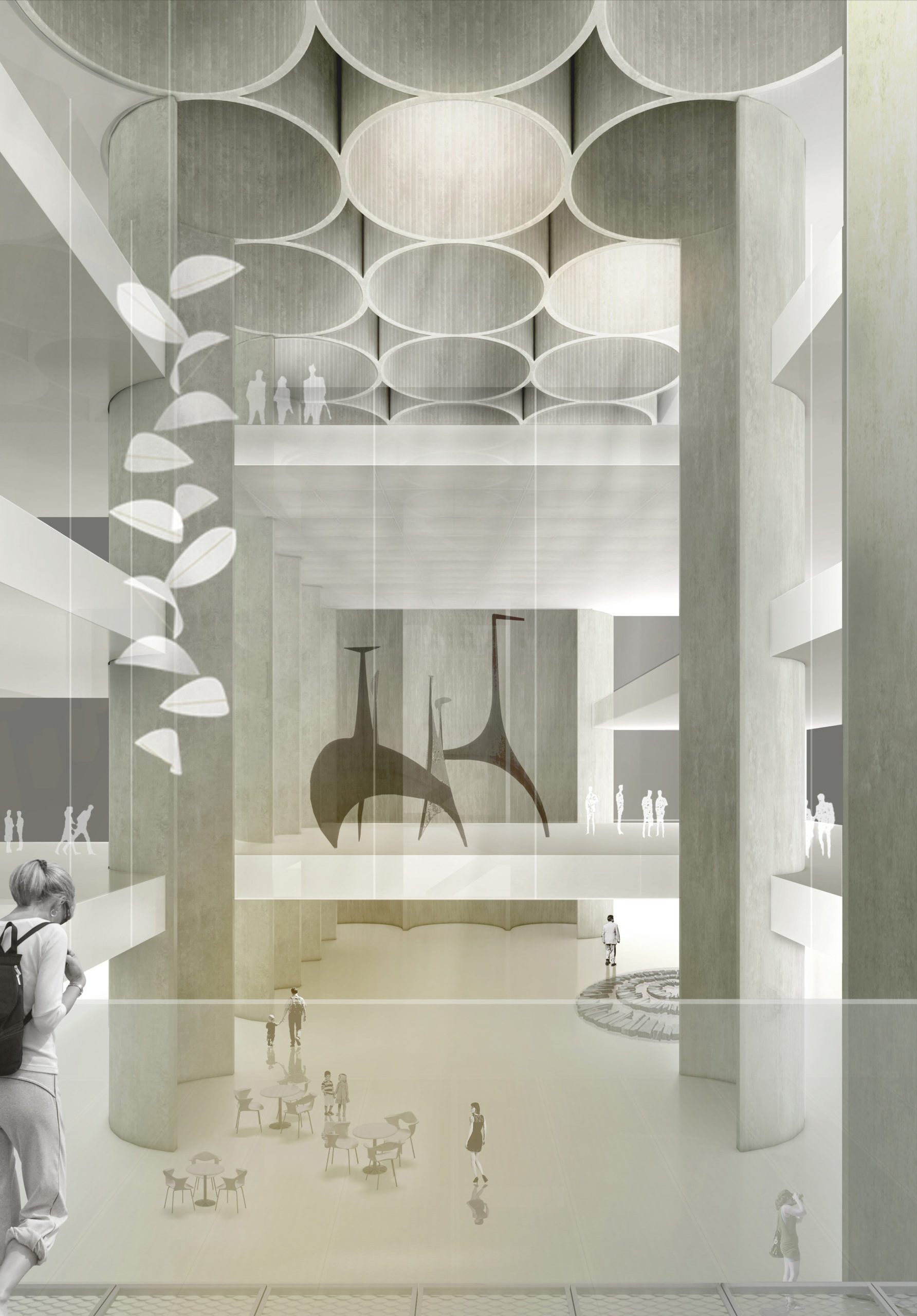 Urban plan / Urban elevation