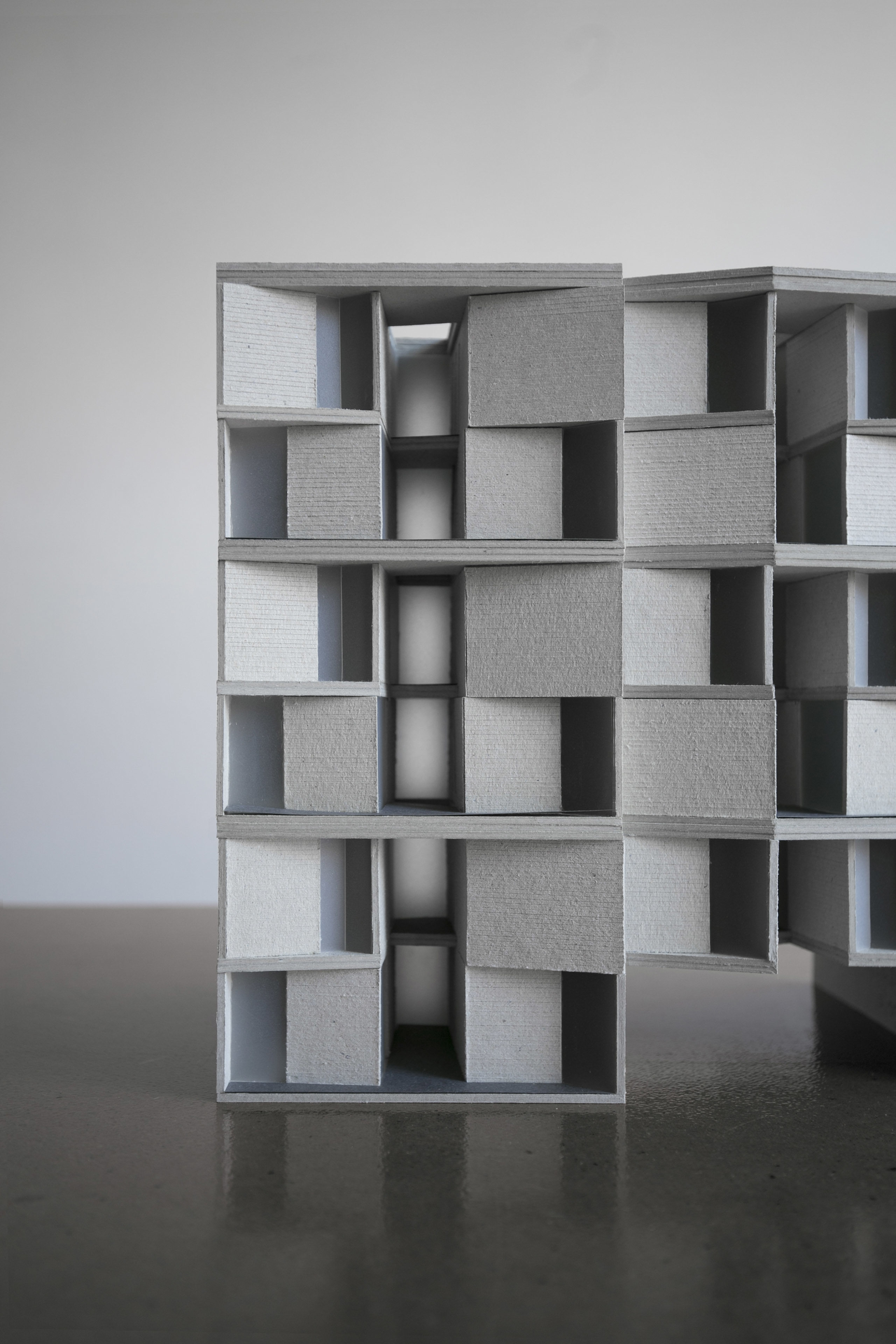 The traditional patio-house in vertical. A prototype that questions horizontal growth of the city to reintroduce housing in the heart of the city.
The project is an opportunity to question how to re-inhabit the city of Guadalajara, especially its most central neighborhoods that are abandoned. An important issue to face is how to implement other density that together with new types of housing can promote initiatives and ways to involve the architect as an indispensable entity in the design of the city.
Situation: Guadalajara Jalisco, Mexico
Client: Private
Program: Housing and parking
Completion: Project Phase
Built area: 2.995 m2
Authorship: Mara Partida, Héctor Mendoza in partnership with Rohn Arquitectos: Benjamín Lara
Collaborators: Oscar Espinosa, Paco Olivas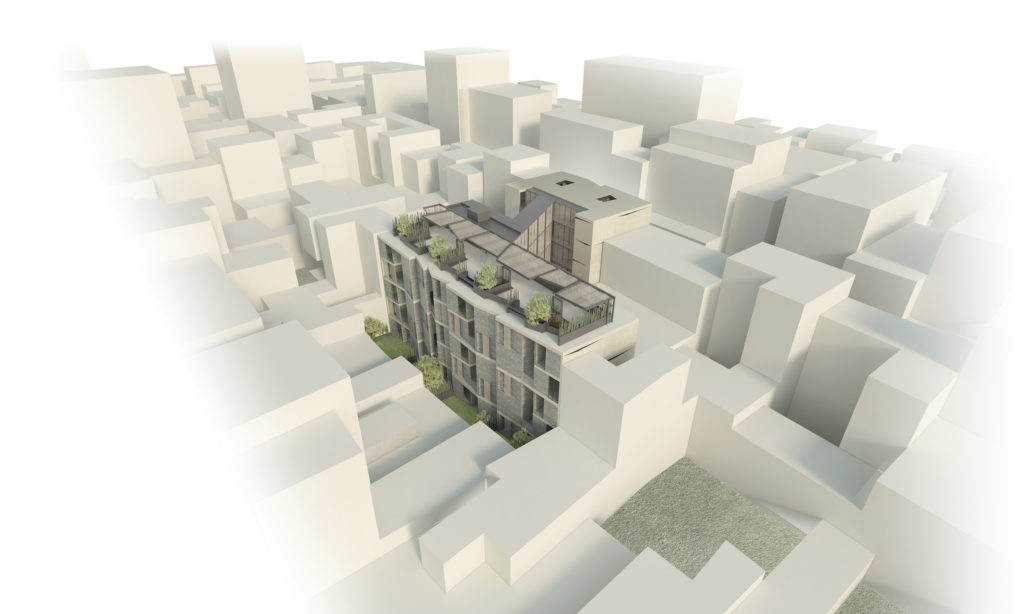 The idea is to make use of the neighborhoods that once were unique and have now been displaced or abandoned. Santa Teresita represents one of the most significant neighborhoods, due to its location and collective memory.
There are two challenges: On the one hand, try not to be a punctual intervention and to open a door to new densities and ways of living in the city. On the other hand, it was the try to go a step further in the development of new types of housing.
The proposal tries to put into consideration the roots of a cultural ideology of peculiar needs such as the desire to own a piece of land where is possible to host their own house with a garden, the essence of the traditional patio house, the use of local construction within a contemporary language, the search of a spatiality that inside the house developed in vertical, that besides includes all these premises, does not lose its spatial and intimacy qualities.