Iztapalapa Children Museum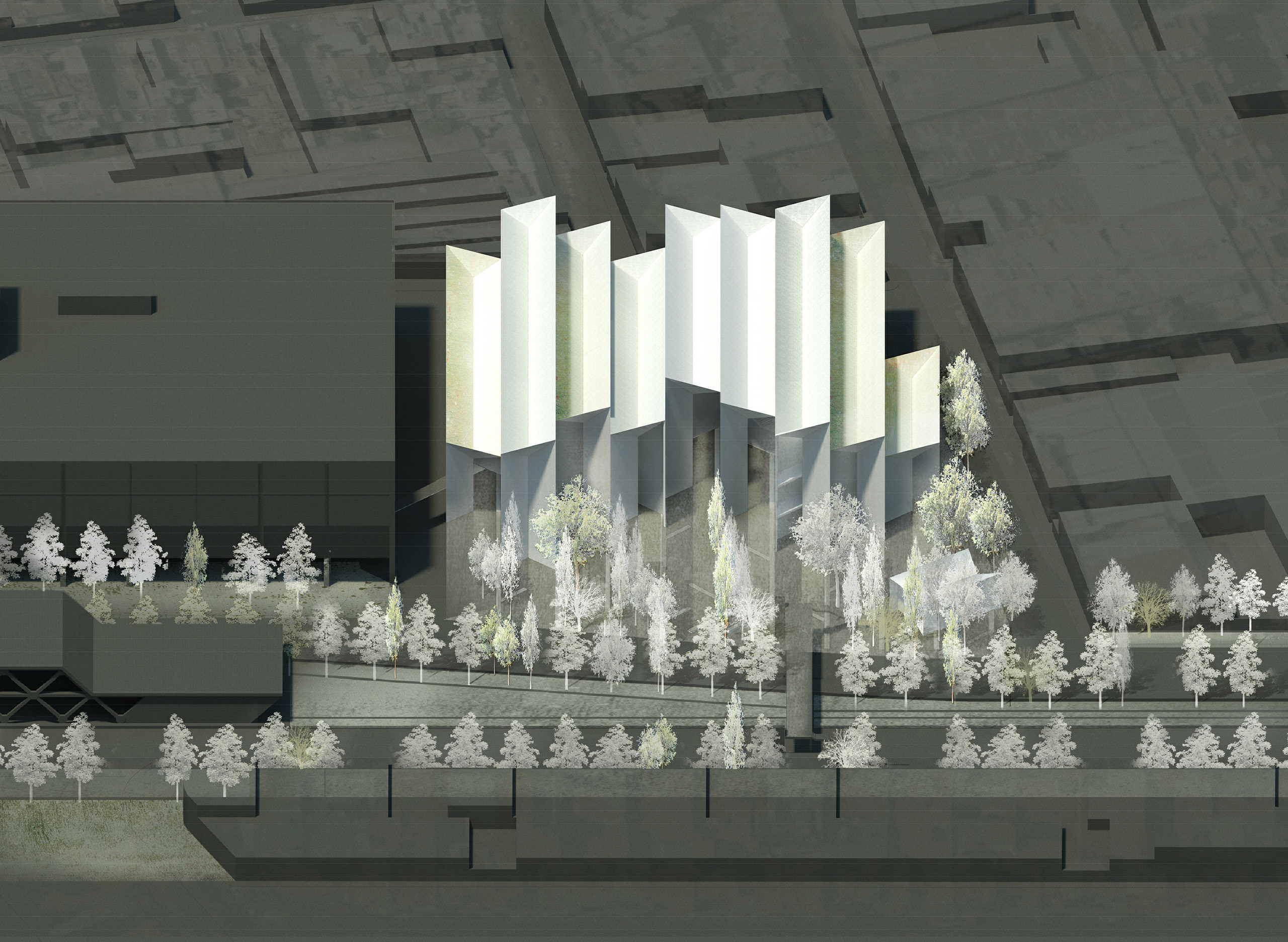 "Let's make City" an integrating museum that opens towards the city and recovers the value of public space as a meeting place at street level.
The museum is visualized as an urban prototype that will serve as an example of activation, which erases the boundaries between interior and exterior spaces, and fosters not only visual connections, but physical ones between the museum and community.
Situation: Mexico City, Iztapalapa, Mexico
Client: Papalote Foundation
Program: Museum, IMAX, commercial, gastronomy, offices.
Competition: 2015_1st prize winner.
Completion: Under construction.
Built area: 19.000 m2
Budget: 25.000.000 euros
Authorship: Mara Partida, Héctor Mendoza and Boris Bezan (before MX_SI), in partnership with SPRB architects – Carlos Rodríguez Bernal y Laura Sánchez Penichet.
Collaborators: Oscar Espinosa, Olga Bombac, Ricardo Valdivia.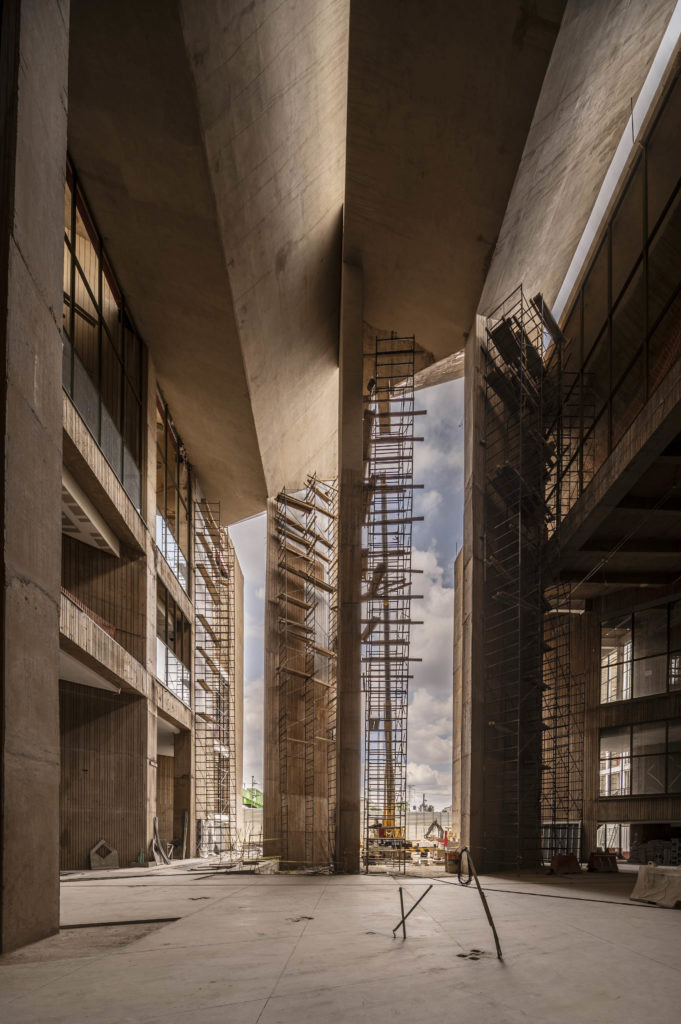 A building that contributes to regenerate a neighbourhood that is currently disintegrated, but with great potential. Its dynamic and permeable floor plan diffuses the limits between the public space and museum, making the square extend towards the interior of the complex. The building is posed as a system of bays with a robust geometry, whose tectonic module generatesits image, urban identity and space system. The module is composed of diagonal walls and a "V" shaped roof, that when shifted vertically and horizontally, emphasise the permeability of a concrete structure that manages to introduce natural light to the whole building, while covering large spans to leave the exhibition space as free and flexible as possible.
This module is a forest of walls-columns that appropriates the heart of the building to create an entrance hall which maintains the character of the public space as an urban porch, where there are no limits or barriers. The walls float in the open lobby space like accents which in harmony complement and direct spaces with one another, in an almost mathematical order of different planes, forming a sort of playful labyrinth; a compendium or limited catalogue of structures that are ordered and relate within the space in which they gravitate.