Archive of the City of Barcelona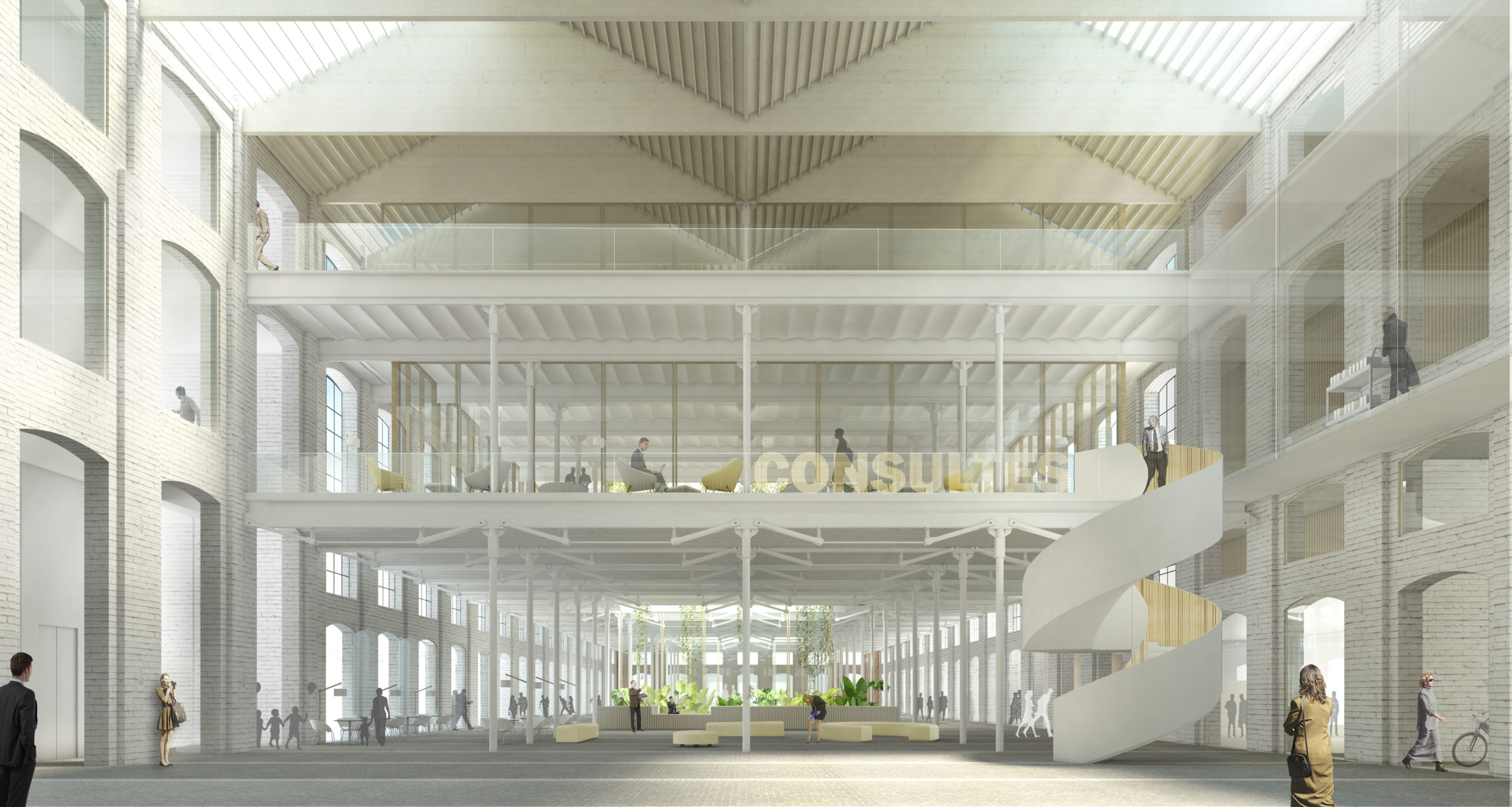 The project for the new Archive of the City of Barcelona challenges the preconceived idea of what an archive building is, or looks like. Usually, and almost inevitably, the predominance of conservation spaces has presented this archive building tipology as closed, dark, inaccessible constructions. In Can Batlló the protagonism will be granted to the area of cultural diffusion, to the spaces for consulting documents, to open and bright spaces. "the people before the documents". Can Batlló Archive aims to be an open cultural center, the place where the history is explained from the documents in an analogous way as in the museums it is explained from the objects.
Situation: Barcelona, Spain
Client: City of Barcelona
Program: Archive of the City and Public Cultural program
Competition: 2018_1st prize winner
Built area: 25.000 m2
Budget: 47.000.000 euros
Authorship:
op | team + Mendoza Partida + ramon valls
Mendoza Partida: Hector Mendoza, Mara Partida
op team: Santi Orteu, Gloria Piferrer, Xavier Farré
Ramon Valls
Collaborators:
Oscar Espinosa, Olga Bombac, Alejandro Álvarez, German Bosch (Mendoza Partida)
Carla Leandro, Alan Martinez, Arnau Llabrés (op|team)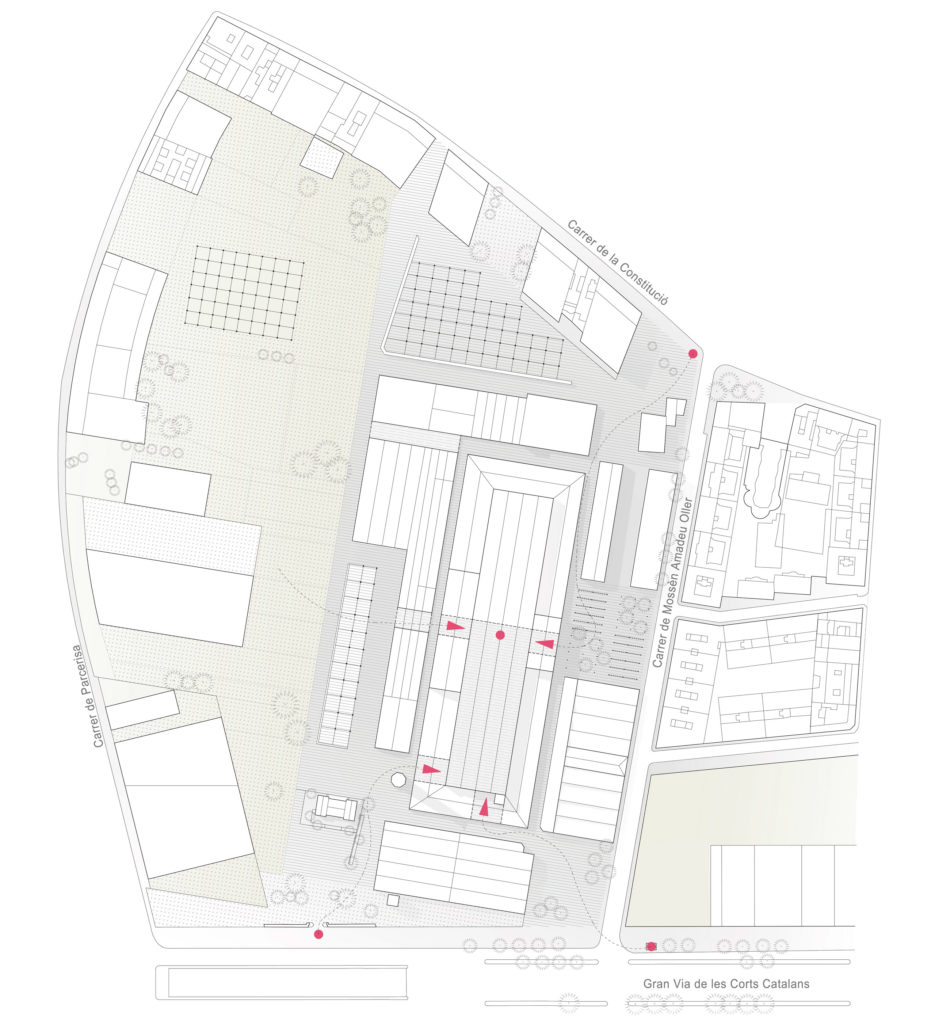 This space for public use is further enhanced by the creation of three inner courtyards that provide daylight and natural ventilation, offer interesting lines of sight, and reveal the original structure of the building in all its magnitude. The main entrance to the archives is via the largest of these courtyards, which acts as an atrium and threshold to the public square, the agora, that occupies the ground floor.
This public space provides access to the complex's various social and cultural spaces surrounding the central building (galleries, auditorium, seminar rooms), and the first and second floors are given over to areas for consultations and in house work. The agora is permeable, allowing multiple alternative approaches, connecting and accompanying the routes that link Gran Via with the neighbourhood of La Bordeta, and the new amenities with the new park at Can Batlló.